How to repair a PC
Setting your workplace up
You need adequate clothing.
Prepare all needed tools.
Put the PC where it feels comfortable, this means on the floor. Desktop PCs should be put on the side with the harddisk to the top.
Start with the first tool you have at hand.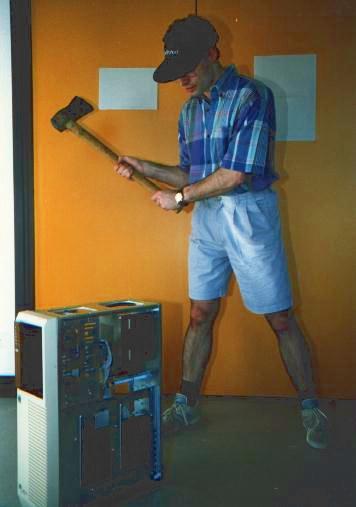 Operate the tool firm and gently
Stay away while the PC automatically takes the most optimal position to facilitate further repairs.
Locating parts
Now you can start to repair the interior of the PC.
First locate the part inside the PC to be repaired.
A static eliminator wrist is necessary if you have sensible boards installed in your PC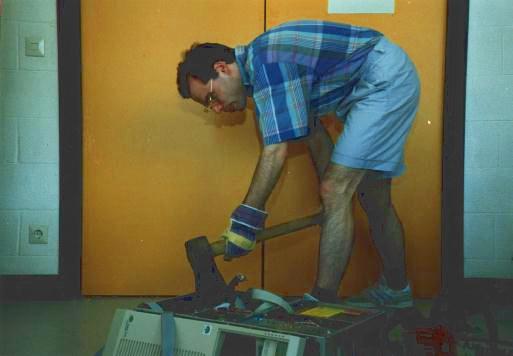 After having located an item inside the PC you can repair it.
Repairing more on the PC
To get the movement correctly you should practice first on non PC parts like wood.
Repeat this until you think the PC is in a good shape for the next step.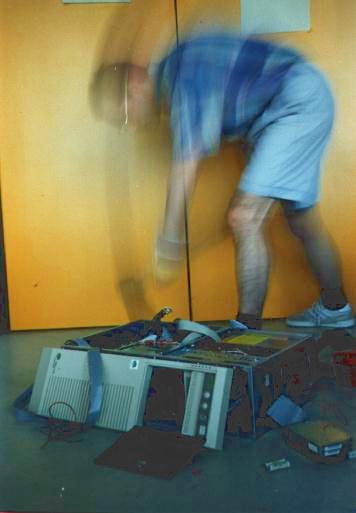 OK now that you have done all repairs, it could be that some things still work. If that's the case go to the next step.
Using motorized tools
This is the most interesting part of repairing.
A motorized tool repairs even the most resisting parts of a PC.
A motorized tool helps saving a tremendous amount of time.
Motor tools are especially suited to commit repairs deep inside the PC
Like before locate the part to be repaired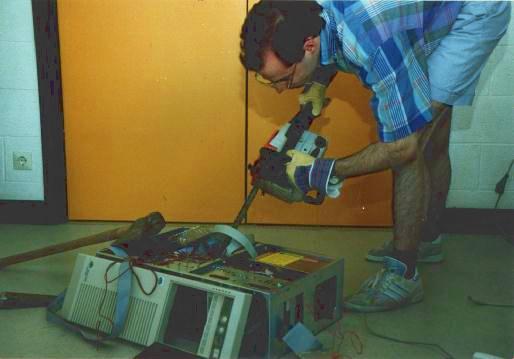 You are now ready, start the motor and repair!
Note that safety glasses are a recommended accessory for this.
Final repairs
Operate the tool in a slow rotating way
Harddisks and cables can be fittet like this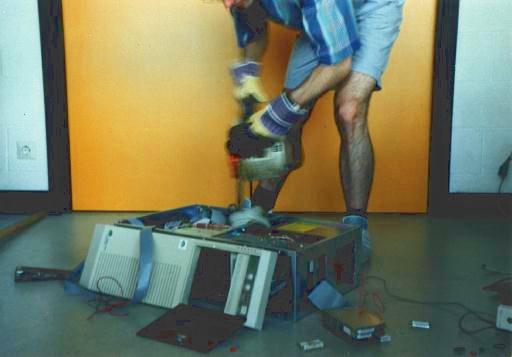 Now your repairs should be finished.
Successful reparation
If the PC still works, you should look like this.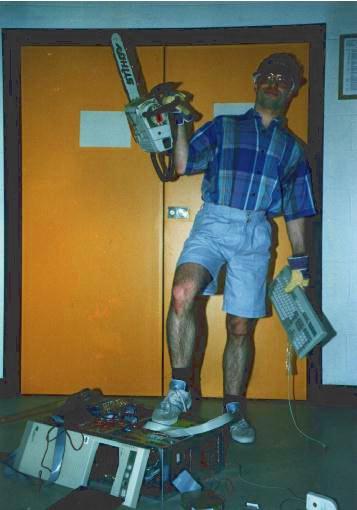 Bahh shit still alive, but good fun!
Unsuccessful reparation
If the PC isn't working any more, you should look like this.
Cool! One PC less on earth. Life is again worth living!
---
Comments? Mail me!
Thanks for all the supporting e-mail, I appreciate very much!
More? The illustrated Guide to Breaking Your Computer

This site was chosen Geek site of the day 12 Sept 1997
26 Nov 1998: Thelaughin Best of the Web Award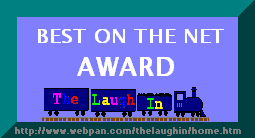 ---
Back
---
Thanks to Romain for the photos